DESCRIPTION:
Diplomats in Residence (DIRs) are career Foreign Service Officers and Specialists located throughout the U.S. who provide guidance and advice on careers, internships and fellowships to students and professionals in the communities they serve. DIRs are available to answer questions and share insight with those interested in Foreign and Civil Service careers, internships and fellowships.
The DIR program is central to the effort to recruit for the Foreign Service, Civil Service and Student Programs the best and brightest to represent America's rich diversity to the world. DIRs disseminate information about career opportunities not only at their home universities but throughout the region where they are located.
Elise Kleinwaks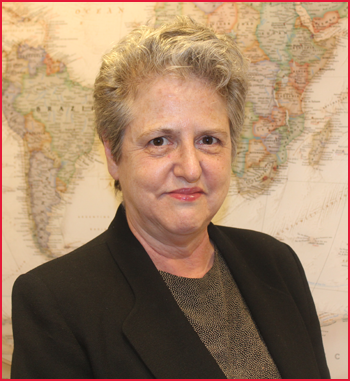 Diplomat in Residence
(DC, DE, MD, Northern VA, W VA)
Region: DC Metro
Location: Howard University
Tours:
Tel Aviv, Managua, Hanoi, Sarajevo, Washington including: desk officer in EAP, EUR, and WHA; PRM – Deputy Director Office of Refugee Admissions; FSI – Director of Orientation; HR -Deputy Director of Entry Level Generalists and Board of Examiners
Career Track:
Years of Service:
Prior Career:
International Trade Officer – Commerce Department; Budget and Finance Assistant – Harper and Row Publishers
Languages:
Vietnamese, Spanish, Bosnian, some Hebrew
Education:
MPA Woodrow Wilson School of Public and International Affairs, Princeton University; B.A. State University of New York at Albany; The Bronx High School of Science
Interesting Experience:
When I started my 28 year career I could not dreamed of the places I'd go and the experiences I'd have. Being sent to Hanoi to be part of the team that helped re-establish diplomatic relations with Vietnam was humbling. Whether involved in negotiations with the Foreign Ministry, travelling to nearly every province in Vietnam to interact with the people, or facilitating reconciliation trips for returning American veterans of the Vietnam War, I took pride in representing the United State and moving forward our bilateral relations. Watching a U.S. funded demining programs at work in Nicaragua or monitoring our refugee processing programs in Africa are but two examples of the humanitarian work we make possible throughout the world in which I participated. What never ceases to amaze me is the lives that we touch and the impact that we have.
Last Post:
Assessor, Board of Examiners